Thank you for choosing our embroidery digitizing services. We aim to provide high-quality digitized embroidery work that meets your specifications and expectations. 
This Refund Policy outlines the terms and conditions regarding refunds for our services.
Please read this policy carefully to understand your rights and responsibilities regarding refunds.
Refunds for our embroidery digitizing services may be considered in the following circumstances:
Non-Delivery: If we fail to deliver the completed digitized embroidery file to you within a reasonable timeframe, you may be eligible for a refund. Please note that the delivery timeframe is estimated and delays may occur due to factors beyond our control.
Substantial Deviation: If the digitized embroidery file we provide significantly deviates from the specifications you provided during the ordering process, you may be eligible for a refund. This includes errors or inaccuracies that render the file unusable for its intended purpose.
Technical Issues: If you encounter technical issues with the digitized embroidery file that are solely attributable to our work, and we are unable to rectify the issue within a reasonable timeframe, you may be eligible for a refund.
To request a refund, you must notify us within a reasonable timeframe from the date of delivery of the digitized embroidery file. You can contact our customer support team via the designated channels provided on our website.
Your refund request should include:
Order details, including the order number and date of purchase.
A clear and detailed explanation of the reason for the refund request.
Any supporting documentation or evidence to substantiate your claim.
EVALUATION OF REFUND REQUESTS
Once we receive your refund request, we will evaluate it based on the eligibility criteria outlined in section 1 of this policy. We reserve the right to request additional information or clarification to properly assess the refund request.
We strive to process refund requests in a timely manner, but the evaluation process may take some time depending on the nature and complexity of the request.
If your refund request is approved, we will determine the appropriate refund amount based on the specific circumstances of your case. The refund may be:
Full Refund: If we fail to deliver the digitized embroidery file or if it substantially deviates from your provided specifications, you may be eligible for a full refund of the amount paid for the service.
Partial Refund: In certain cases where the deviation or issue is minor or can be rectified with minor adjustments, we may offer a partial refund reflecting the degree of deviation or inconvenience caused.
Refunds, if approved, will be issued using the original payment method used for the purchase. We will process the refund promptly, but please note that the time it takes for the refund to reflect in your account may vary depending on your financial institution and payment method.
The following situations are not eligible for refunds:
Customer Error: If the digitized embroidery file does not meet your expectations due to errors, inaccuracies, or omissions in the specifications you provided during the ordering process, refunds will not be granted. It is your responsibility to review and verify the provided specifications before placing your order.
Compatibility Issues: We cannot guarantee compatibility of the digitized embroidery file with your specific embroidery machine, software, or hardware. Refunds will not be granted if the file does not work due to compatibility issues.
Changes in Design Preferences: If you change your design preferences or specifications after placing the order, refunds will not be granted. We will proceed with digitizing the file based on the original specifications provided during the ordering process.  
Our liability for refunds is limited to the amount paid for the embroidery digitizing service. We shall not be held liable for any indirect, incidental, consequential, or punitive damages arising out of or related to the refund process.
We reserve the right to modify or update this Refund Policy at any time without prior notice. Any changes or updates to the policy will be effective immediately upon posting on our website.
It is your responsibility to review the policy periodically to stay informed about any revisions. Continued use of our services after any modifications constitute acceptance of the revised Refund Policy.
GOVERNING LAW AND JURISDICTION
This Refund Policy shall be governed by and construed in accordance with the laws. Any disputes arising out of or relating to this policy or our embroidery digitizing services shall be subject to the exclusive jurisdiction of the courts.
By engaging our embroidery digitizing and vector art services, you acknowledge that you have read, understood, and agreed to this Refund Policy.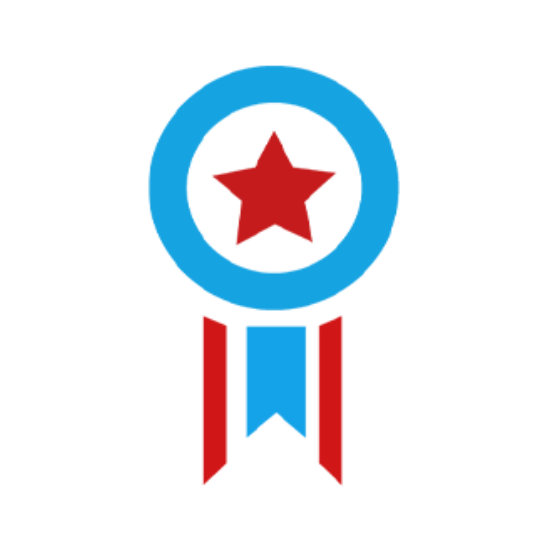 We are committed to being your trusted partner, providing unmatched expertise and support to help your business achieve greatness.