Are you thinking of making an impact in the corporate world by getting the best left-chest digitized logo of your company/brand?
Have you ever noticed the Ralph Lauren logo on the polo shirts? Or, if you own one of the polo shirts with the logo embroidered on the left, the chic look of a polo shirt is incomplete without its classic logo.
Are you looking for a similar design digitized for your company's merch? Look nowhere other than the best professional digitizing service offering company in the town.
Why should businesses get left chest embroidery digitizing services?
Left chest digitized embroidery will add a special touch to your business and help boost your brand image.
Picture this, all your organization's employees are wearing the company's shirts with the brand logo embroidered on the left chest at an expo or event your competitors are also attending. Your company's visibility will get tenfold better with a professionally digitized logo, as your logo will serve as a walking advertisement for your company.
The best brands are those people can identify in a crowd, remember by their unique colors and recall it as quickly as they know their pets. The best Left chest digitizing services will leave a durable mark for your brand's name to be preserved and remembered.
Why Choose Left Chest Digitizing Services as a marketing tool?
Gone are the boring old mundane marketing or non-existence of marketing in companies. Nowadays, to stand tall in the crowd of entrepreneurs, your business should look versatile amongst the herd of similar ideas.
Getting your logo designed and digitized by our company will help you create an everlasting digitized version of the logo. So you can get your logo digitized and embroidered on any of the new merch you will be launching and on various garments too.
Left chest digitizing services will be essential for businesses looking to enhance their image, promote their brand, and reach a wider audience.
How does left chest digitizing work?
Left chest digitizing is converting a design into a digitized file with the help of digitizing software. The process of left chest digitizing is a more complex one than the standard digitizing processes. Due to specific digitizing needs, stitch type, and quality left chest logo placement, only expert digitizers can make a digitized logo look great on your merchandise.
Left chest digitizing allows digitizers to create expert designs with stark color contrast. Different sizes and stitch colors can help create an excellent stitch design
The critical elements of the best-left chest logo designs
Be Simple: A simple logo is easier to embroider and will look better in a digitized form.
Use Bold lines: Bold lines create clear, easy-to-follow stitching lines, which results in a better-looking embroidered logo.
Don't add small details: Small details are challenging to stitch accurately and can get lost in the digitized form.
Avoid gradients in design: Gradients and color blends are challenging to recreate in embroidery and often result in a lackluster digitized form.
Good contrast is always a yes: A logo with high contrast between the background and the design elements will result in a better-looking embroidered logo.
Choose colors appropriately: The embroidery thread colors must match the intended design, and the design must look good in the limited color palette of the threads available for the embroidery process.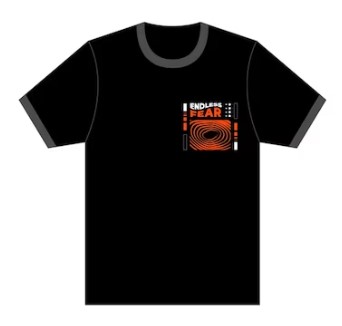 Most used software to get left chest digitized services
There are many softwares that are used for left chest digitizing but these are the most used. Let's know about them:
Wilcom Embroidery Studio: This is a professional-level software widely used in the industry to digitize logos and embroidery designs.
Tajima DGML by Pulse: This software is known for its user-friendly interface and is a popular choice for small and home-based embroidery businesses.
Hatch Embroidery: This software offers a range of digitizing tools, including auto-digitizing, that make it a popular choice for businesses of all sizes.
Embroidermodder: This is open-source software that offers essential digitizing tools for free.
BuzzXplore: This software offers a comprehensive suite of digitizing tools and is popular among professional embroidery businesses.
Conclusion:
We discuss the left digitizing services in this article. So, we know now why businesses have to take these digitizing services and how they best get those services. This service needs some technical work and without this, we cannot get the desired results. That is why we have to choose the best-left chest digitizing service provider that will meet our requirements and make the work accordingly.
Karens Digitizing provides remarkable left chest digitizing services and has been a name in the digitizing industry for many years. So why wait, get a quote today, and be ready to receive the desired results as per instructions. Contact Today!
FAQs
Where do you put embroidery on the left chest?
Ans: The left chest digitized logo or design is placed on the left side of the shirt 6-9 inches beneath the collar and shoulder seam meeting point.
How do I print a logo on the clothing?
You can print your logo on clothing or paper using various methods, for example, transfer printing, and use different methods for printing logos on the garment of your choice. Other methods include screen printing, Direct Garments, Heat Press Printing, and Dye Sublimation.
How long does it take to embroider?
The time it takes to be embroidered depends on the size (stitches) of a design and the type of embroidery machine used to create the design. Other factors like the number of needles and type of digit zing technique like 3D puff embroidery or applique also extend the time for embroidery. The latest techniques require more effort than simple embroidery.
How long does it take to digitize a logo?
Digitizing a logo means taking a JPG or PNG file of a company logo or artwork and converting it into an embroidery-type file. The embroidery file type is categorized by the type of embroidery machine you will use. For example, DST files are used for Tajima commercial embroidery sewing machines.