Are you tired of blending in with the crowd, wearing the same old clothes as everyone else? Are you longing to add a touch of personal flair to your wardrobe? Fear not, my fashion-forward friend, we have just the solution you're looking for: custom embroidery patches!
Not only do they allow you to express your unique personality, but they also give you the power to turn any bland outfit into a bold fashion statement. Plus, who doesn't love the feeling of being able to say "Oh, this old thing? I customized it myself."
So if you're ready to take your fashion game to the next level (and maybe even impress your friends with your newfound DIY skills), stick around and learn all about the wonderful world of custom embroidery patches.
How To Make An Embroidery Patch
If you're looking for a unique way to customize your clothing or accessories, custom patches of embroidery are a great way to add personality, flair, and even branding to any item.
In this guide, we'll walk through the process of making your own custom embroidery patch.
Things you'll be required:
Fabric (preferably cotton)
An embroidery hoop,
Thread in various colors
Needles
Scissors.
Optional: You may also want to have a design or image in mind that you'd like to embroider onto your patch.
Step 1: Cut out a piece of fabric in the size and shape that you desire for your patch. Place the fabric into the embroidery hoop tightly so that it's taut but not warped. Then use a pencil or washable marker to draw your design onto the fabric.
Step 2: Now comes the fun part – stitching! Use different colored threads and stitch types (such as satin stitching or backstitching) to bring your design to life on the fabric.
Step 3: Once you're finished with your design, carefully remove the fabric from the hoop and trim around it leaving about 1/4 inch of excess material around the edges of your patch.
And there you have it – a beautiful custom embroidery patch ready for sewing onto any garment or accessory!
By following these steps, you can create endless possibilities of custom embroidery patches that will be one-of-a-kind and showcase individuality. Whether it's for personal use or business purposes such as promotional items or uniforms, embroidered patches add charm and character wherever they're placed. So, don't wait and get creative today.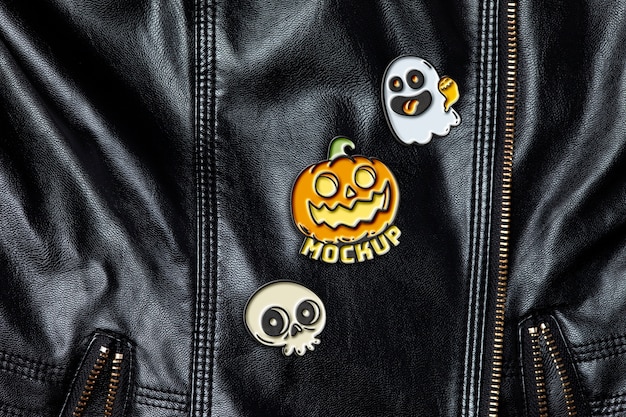 Different Types Of Custom Embroidery Patches And Their Uses
Custom embroidery patches come in a variety of styles, from fabric patches to iron-on patches and sew-on patches to velcro patches, applique patches, and embellishments.
They can be used to customize uniforms, jackets, bags, hats, and accessories for advertising, branding, decoration, and even collectibles.
1. Fabric Patches
When it comes to custom embroidered patches, fabric patches are a popular choice for their durability and versatility.
These patches can be made from a variety of fabrics, including cotton, polyester, and twill. They are often used on clothing items such as jackets, hats, and bags to add a unique touch or to represent an organization or group.
Fabric patches can also be ironed or sewn onto garments easily, making them a convenient option for customization.
With endless design possibilities, fabric patches offer a creative way to express yourself or promote your brand.
2. Iron-On Patches
Now, let's talk about another type of custom embroidery patch: the iron-on patch.
As its name suggests, this kind of patch can be easily attached to a garment by simply ironing it on. It eliminates the need for sewing and is perfect for those who are not skilled with a needle and thread or do not have access to a sewing machine.
In addition, there are also custom iron-on patches with no minimum order required, making them an affordable choice for small businesses or individuals looking to create their own personalized patches without breaking the bank.
With cheap custom embroidery patches like these, anyone can add some flair to their clothing items effortlessly.
Choosing The Right Fabric & Thread For Custom Embroidery Patches
When it comes to custom embroidery patches, choosing the right fabric and thread is crucial. The quality of your patches depends on these two elements working together perfectly.
Fabric Preference:
If you're going for a classic look, cotton or twill fabrics are great options. However, if you want something more durable or waterproof, polyester or nylon may be better choices.
Important to Remember: Keep in mind that different fabrics require different types of needles and thread tensions as well.
Thread Preference:
Once you're done choosing the fabric, now, think about the type of thread you'll need for your custom woven patches. Polyester threads are strong and resistant to fading and shrinking over time. Rayon threads have a glossy finish but aren't as durable. Metallic threads can add an extra touch of sparkle to your design but can also be tricky to work with.
In summary, taking the time to choose the right fabric and thread for your custom embroidery patches will ensure that they turn out beautifully and last for years to come. Don't skimp on these important details; invest in high-quality materials and be careful when creating your designs so that you end up with truly exceptional patches that make a lasting impression.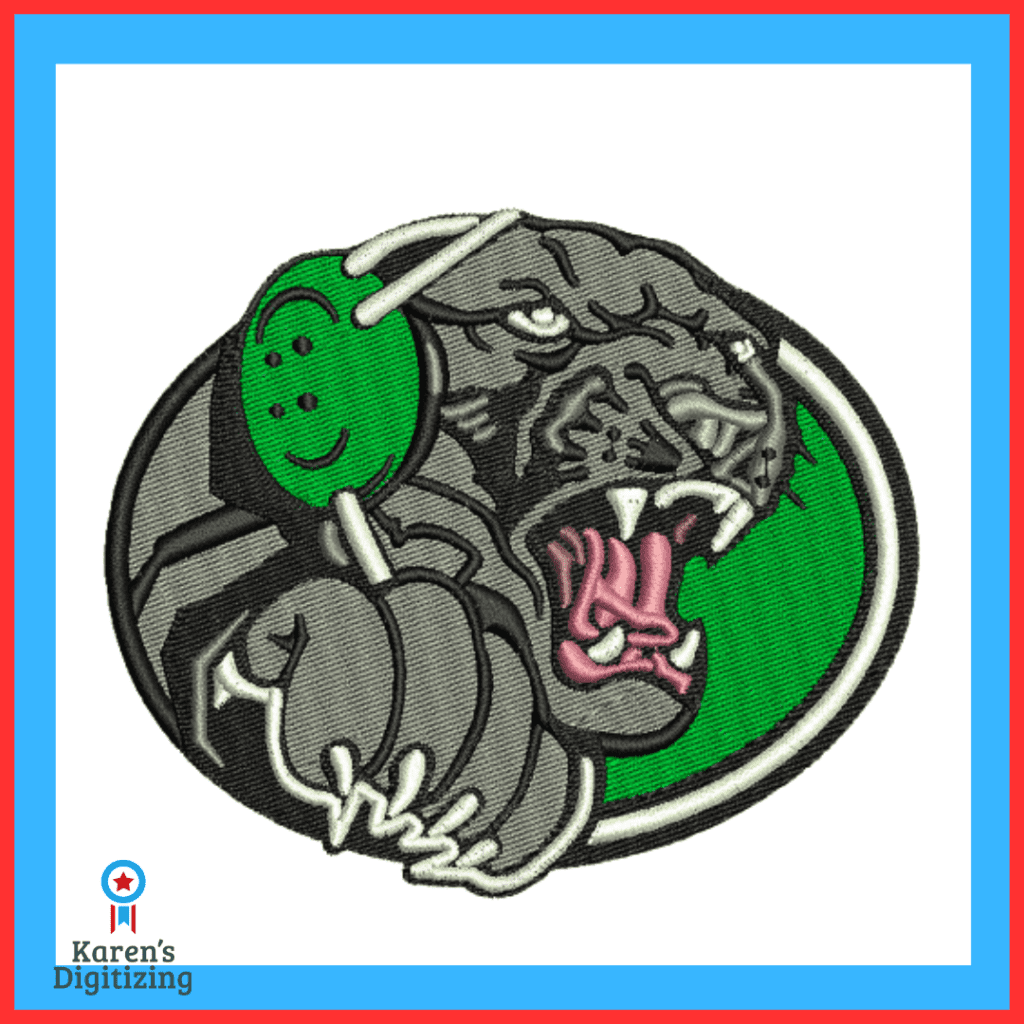 How To Attach Custom Embroidery Patches To Clothing & Accessories
Let's learn how to attach custom embroidery patches using different methods.
Method 1 – Ironing
One popular method for attaching custom embroidery patches is by ironing them on. This method works well with most fabrics and requires no sewing skills. If you're looking for a quick and easy option, consider getting custom iron-on patches.
To apply the patch, simply heat up your iron to the appropriate temperature (depending on the fabric type) and place a thin cloth over the patch before pressing down firmly with the hot iron. Hold it in place for 15-20 seconds before checking if it's secure.
Method 2 – Sewing
Another option for attaching custom embroidery patches is through sewing. While this may take more time and effort than ironing, it provides a stronger bond between the patch and the fabric.
To sew on a patch, start by placing it where you want it on your garment or accessory. Thread your needle with the matching thread color and tie a knot at one end of the thread. Sew around the edge of the patch using small stitches until it's completely secured.
Benefits Of Choosing Custom Embroidery Patches For Your Business
Custom embroidery patches are an ideal solution for businesses looking to add a touch of professionalism to their look.
Custom embroidery patches are an efficient and cost-effective way for businesses to show off their logos, slogans, or designs. Not only do they look great, but custom embroidery patches can also be used for marketing purposes and to build brand recognition.
Cost-Effective Branding Solutions
Custom embroidery patches are a cost-effective way to promote your business. They're versatile and can be used on a variety of materials, such as hats, t-shirts, jackets, bags, and more. Plus, they last longer than other branding solutions like stickers or printed designs.
With custom embroidery patches you get an eye-catching design that stands out from the rest; perfect for getting your brand noticed! They also give customers something tangible to remember your business by while helping to boost brand recognition.
Durability And Long-Lasting Quality
Custom embroidery patches for businesses offer an exceptional level of quality and durability. They are designed to withstand frequent use, wear, and tear, so they won't break apart or fade away even after many years of being used.
With a high-quality product, your business can ensure that its logo is accurately represented for years to come. Additionally, these products can be ordered in bulk at discounted prices, making them a cost-effective way to increase brand visibility with customers.
How To Choose Right Custom Embroidery Patch Company
If you're looking to add custom embroidery patches to your clothing or accessories, it's important that you choose the right company for the job. A good patch company will ensure quality workmanship and a product you can be proud of.
With the following tips in mind, it should be easy to find just the right partner for your project!
1. Researching The Company
When choosing an embroidery patch company, it's important to do your research.
Start by looking for reviews online and reading up on the company's history, this will give you a good idea of their quality standards. Check out any examples they showcase on their website or social media, as well as customer testimonials from previous projects.
Make sure to ask them about their processes too; inquire about lead times and materials used so that you can ensure you're getting exactly what you expect.
Doing the necessary legwork upfront will help guarantee that you choose the best custom embroidery patch company for your needs.2.
2. Understanding Materials And Processes
Choosing the right custom embroidery patch company doesn't have to be a daunting task.
It's important to understand the materials and processes that go into creating your patches, so you can make an informed decision on who is best suited for your needs. Embroidery threading comes in many types of materials, like rayon and polyester, which affects its texture and strength.
Additionally, the stitching process itself varies from machine-embroidered designs to hand-sewn ones. Both methods offer unique advantages depending on what kind of design you're looking for.
Knowing these details about the material and process will help you find the perfect fit for your vision!
3. Evaluating Quality And Turnaround Times
Once you understand the materials and processes of custom embroidery patches, it's time to evaluate quality and turnaround times.
When selecting a supplier for your patch needs, you'll want to consider the company's reputation, its attention to detail, as well as its ability to meet deadlines.
High-quality craftsmanship is essential when creating an eye-catching design that will stand out in any crowd or setting.
Additionally, turnaround times are important if you need your order quickly. Be sure to ask suppliers how long they estimate orders will take before committing to one provider; this way, you can plan accordingly and receive your order on time.
Ultimately, choosing the right custom embroidery patch company should come down to cost effectiveness balanced with quality assurance; pick the one that meets both these criteria!
Conclusion
Custom embroidery patches are an excellent way to add a unique touch to any outfit or accessory. Whether you're looking to express your personality or advertise your brand, these patches offer endless possibilities for customization.
With the right materials, processes, and suppliers, you can create custom embroidery patches that look professional and last for years to come. So don't wait any longer – get creative and start designing your own custom embroidery patches today!
See our amazing guide: All About Embroidery Digitizing
Frequently Asked Questions
1- How to make patches with an embroidery machine?
To make patches with an embroidery machine, one needs to first select the design that will be embroidered onto the patch. The fabric for the patch should be selected accordingly, as the fabric type can affect the stitch quality and how the patch looks. Next, the fabric should be prepped and hopped onto the embroidery machine. After that, the design should be loaded into the machine. Lastly, the machine should be set up to embroider the patch.
2- How to remove an embroidery patch?
To remove an embroidery patch, one should use a sharp pair of scissors to carefully cut around the patch. If the patch is sewn onto the fabric, one can also use a seam ripper to carefully remove the stitching around the patch.
3- What fabric to use for embroidery patches?
The fabric type to use for embroidery patches will depend on the design and the desired end product. Generally, heavier fabrics such as twill or denim are good for patches as they can hold up to the weight and stitching of the embroidery.
4- Can I transfer embroidery patches from shirt to shirt?
Yes, embroidery patches can be transferred from shirt to shirt. The patch should be cut around with a pair of scissors and then sewn onto the new shirt.
5- What is the largest patch you can make?
The largest patch you can make depends on the size of the embroidery machine and the size of the hoop. Generally, the maximum patch size is limited by the size of the hoop, but some machines can accommodate larger hoops to allow for larger patches.