Get High-Quality Flat Embroidery Digitizing Services
Transform your designs with our high-quality Flat Embroidery Digitizing Solutions Streamline your embroidery projects with our expert services.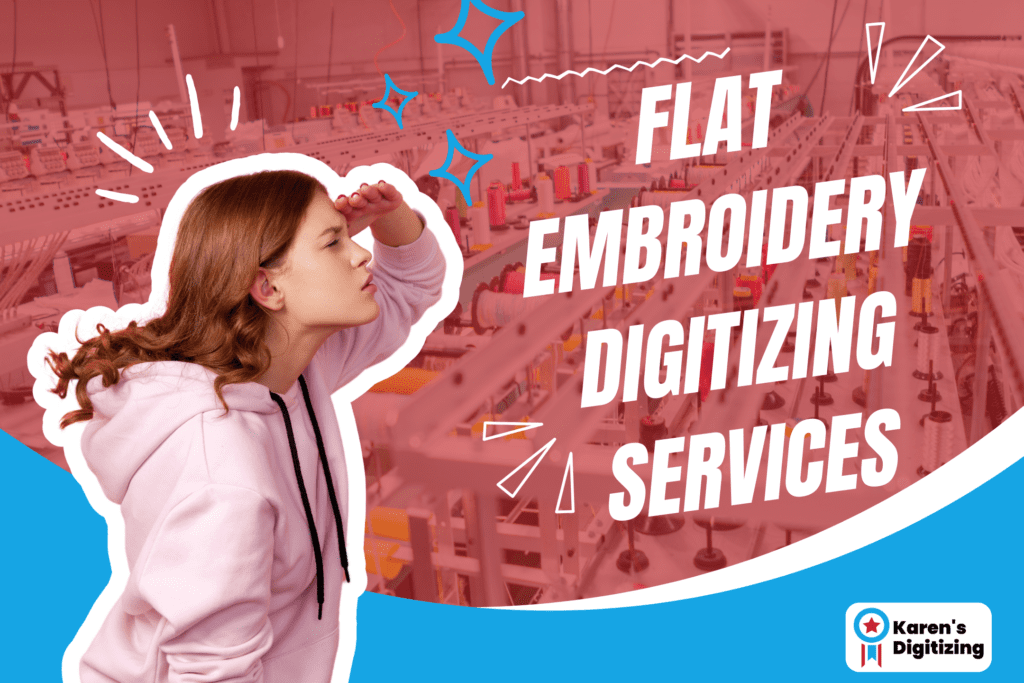 We get to cater to the knowledge about flat embroidery digitizing services here in this article. As this service is the need of the modern era and through this article, you can decide the best for your digitizing needs.
So, let's start:
What is embroidery digitizing?
Every one of your favorite shirts, cap, basically any piece of fabric you've seen or worn with an embroidered logo or design on it, yup, that's embroidery digitized right there. 
Embroidery digitizing, as its name suggests, is a digital form of artwork/design saved on computer software in a file form, allowing a machine to translate that artwork into a fabric. The digitizing part is done by software which directs the machine in an instructional way to lay the design/artwork on the material seamlessly.
Unlike your pc, embroidery machines cannot read similar files; therefore, it's the digitizer's job to digitize your design in a machine-readable format.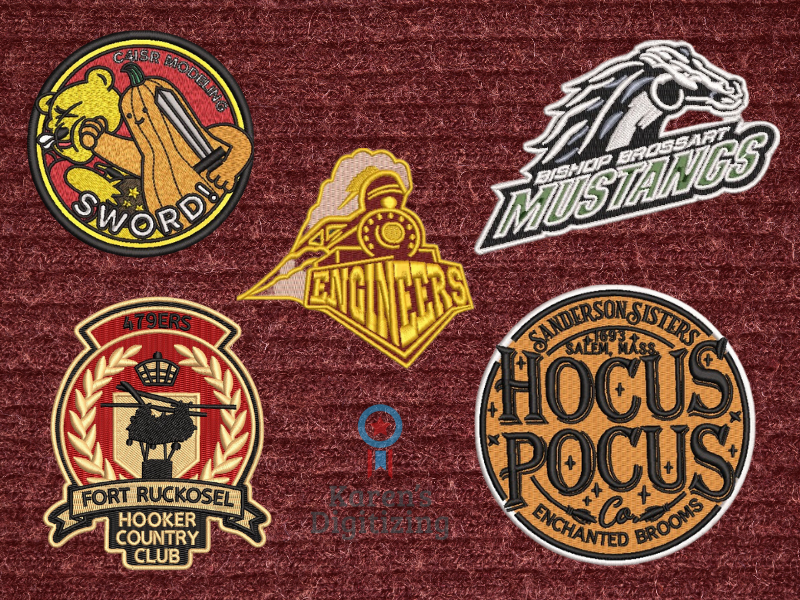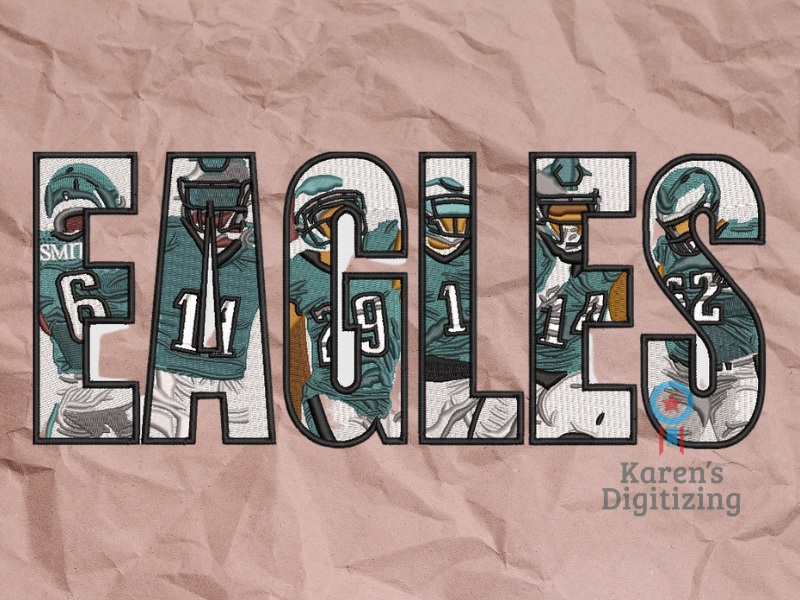 Common Embroidery Digitizing Software Used by Digitizers
The most popular software used for embroidery digitizing is thumbnail viewing software and file conversion software (these convert the designs to be embroidered from one machine format to another, for example, a brother machine format to a Janome format).
There are also complex editing and customization software now being used, digitizing software which converts an image file to a vector file. The digitizing software requires less effort and seamlessly converts an image to a design, which can be readily embroidered on a piece of fabric.
How does embroidery digitizing work?
An embroidery machine is sent a set of instructions by digitizing software and translates it by stitching the design as programmed. The machines used commercially usually use a combination of sewing and embroidery techniques together. Embroidery machines work like any other machine in the modern world by following a simple code of action.
Embroidery machines employ a hoop system to hold the fabric embroidered in a frame that covers the area under a frame. The sewing needle moves as pre-programmed by the software and lays down the design pattern. 
Embroidery digitizing has led to different logos being stitched on caps, shirts, and jackets and has an important place in the embroidered goods industry.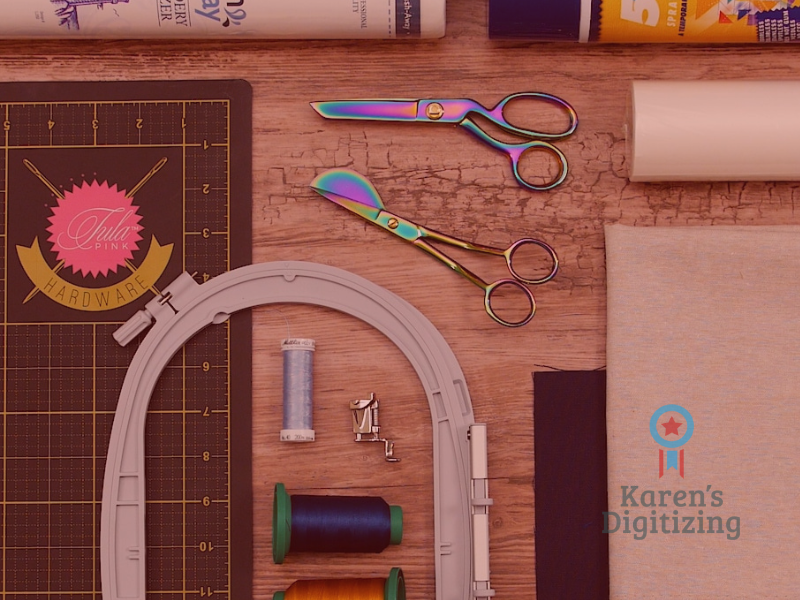 What is Flat Embroidery Digitizing and How Does it Work?
Flat embroidery digitizing converts a design or image into a digital format that an embroidery machine can read. The readable format of a design to be embroidered allows it to be embroidered onto a flat surface, such as a piece of clothing, i.e., a towel, shirt, table clothes, or any I-stitched garments. 
The digitizing process involves using specialized software to create a digital file that the embroidery machine can read, and this file can be used to produce the final embroidered product.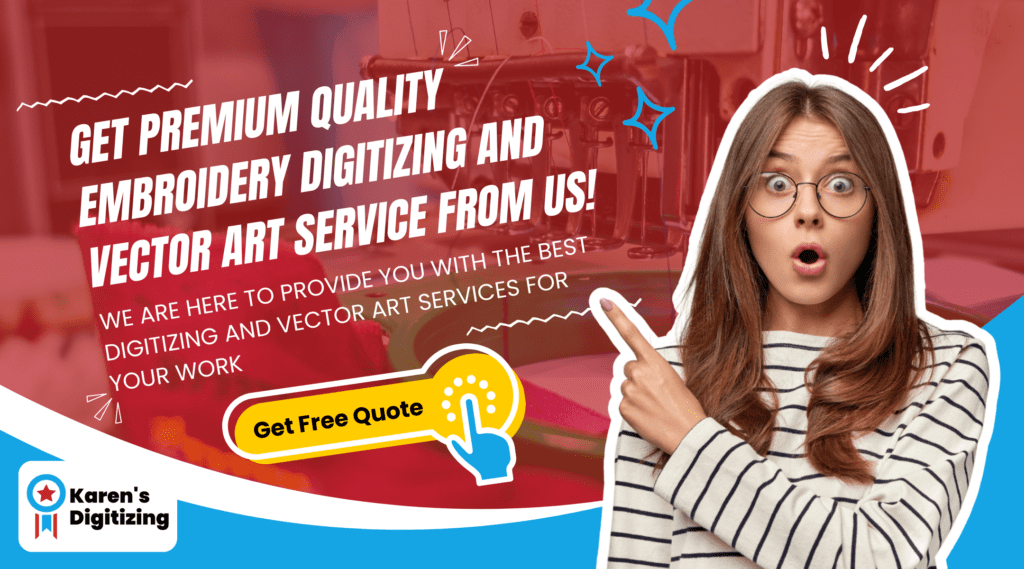 Versatile Flat Embroidery Digitizing Services for All Fabrics
You could be a company or brand looking to get your logo or design embroidered on a stock of merchandise (either caps, shirts, jackets, or napkins) to build your brand image. Embroidery digitizing services are waiting to cater to your needs and deliver hundreds of embroidered goods with their professional digitizing skills.
Digitizing embroidery using your unique design is a one-time process. Once your design is digitized by software (free or paid ones), the digitizer will have that design saved in a file for numerous uses. Thus, choosing a professional digitizer is the key to ensuring consistent branding for your company and avoiding any last-minute hassle.
Most embroidery digitizing services offer their digitizing services on several fabrics. The price will vary according to the required colors, needles, and stitch type.
Flat embroidery digitizing services mostly offer quotes after collecting the above information and giving you a precise quote to proceed with the order. The pricing can depend on various factors like the size of your fabric, whether you are providing the fabric or getting all the material from the digitizing company, no. of pieces to be embroidered, etc.
Boost Your Designs with Expert Flat Embroidery Digitizing Services!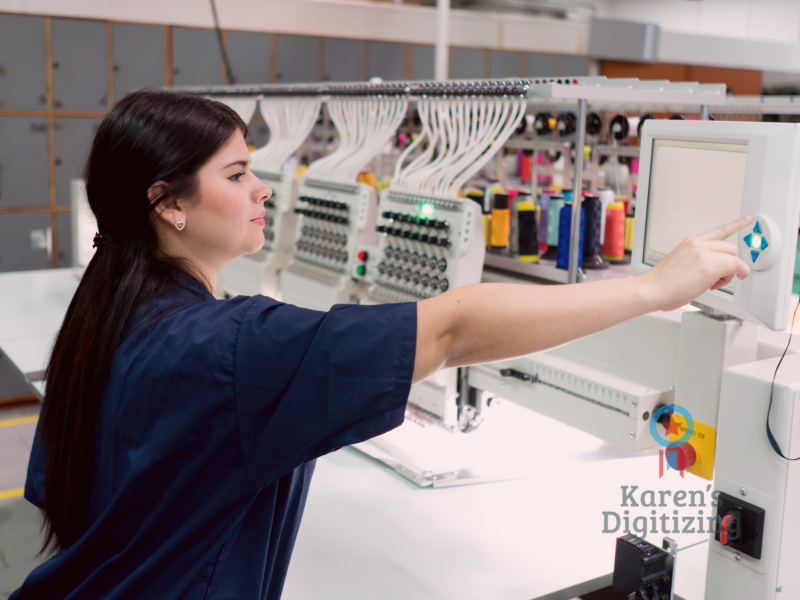 Professional embroidery digitizing services like ours have experienced digitizers on staff trained to use the latest software and technology to create high-quality, accurate digital files. 
We also ensure that the final product meets industry standards and customer requirements. Using a professional service also guarantees that the design will be digitized correctly, which will help to ensure that the final product is of the highest quality.
What better way to elevate your brand's status than using a highly professional service for your needs and getting your logo digitized accurately on all your merchandise?
Why choose flat embroidery digitizing services?
The main benefit of using a flat embroidery digitizing service is the ability to produce high-quality, detailed designs that are impossible with traditional embroidery methods. This digitizing process allows for using a wide range of colors and fine details that would be difficult or impossible to achieve by hand.
As you know that embroidery digitizing whether it is flat or 3D digitizing is a complex task to convert images into beautiful designs. We provide the best knowledge about flat embroidery digitizing services. As you also know that this service needs perfection and creativity. 
We are here to provide you best with the digitizing services so you can easily grow your business and make your clients satisfied. So why wait? Make an order for your flat embroidery digitizing needs with us to get the best designs.
Check our related article: All About Embroidery Digitizing | Complete Guide
Frequently Asked Questions:
Can you digitize images for embroidery?
You can digitize images for embroidery by uploading your photo/picture to a free or paid digitizing software of your choice and setting the stitch type, colors, fabric, area, or size of embroidery design and transferring this file to the embroidery machine to start working on your plan.
Are flat embroidery digitizing services providing custom embroidery services?
Most of the embroidery digitizing services provide customization in design and colors according to your preferences and with special quotes. Customization in embroidery digitizing is achievable by digitizing software that allows editors to edit the design, thickness, size, and thread colors as required.
Do I need to provide digitized embroidery designs every time I place an order?
The image/ design you provide to the digitizing company stays with them for a lifetime. You can always order again for the same design to be embroidered on a different set of fabric or get the old design customized to get a new one.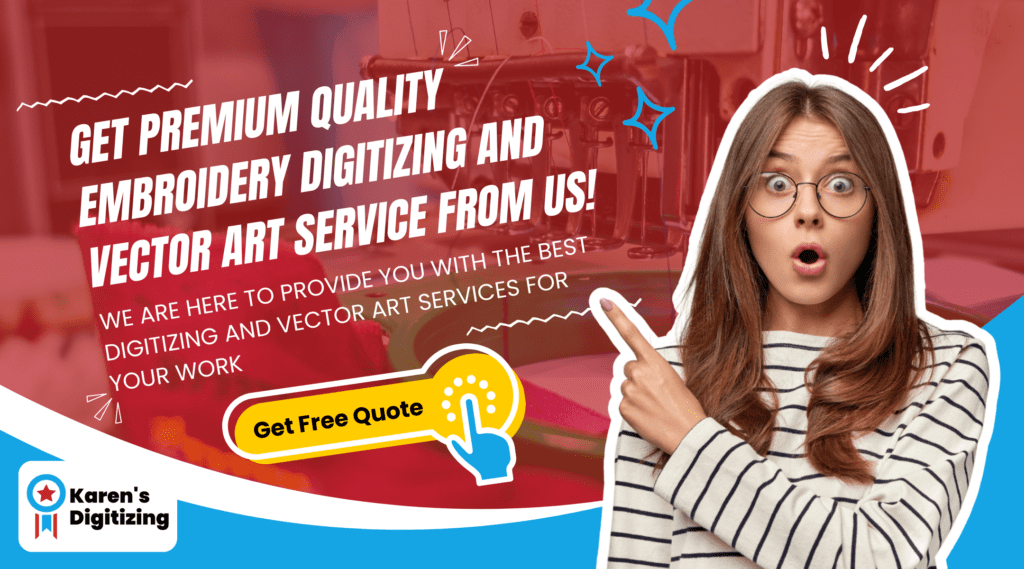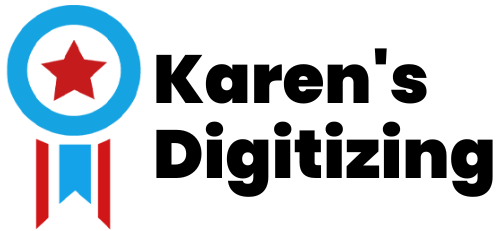 Karen's Digitizing is a leading embroidery digitizing and vector art art service provider based in Connecticut, USA. With over 18 years of experience and a team of professional digitizers and vector artists, we offer top-quality services at an affordable price.