Hey there, fashion-forward folks!
Are you tired of blending in with the crowd? Want to add a little something extra to your outfit or accessories? Custom 3D embroidery patches are the perfect solution! These bad boys pack a punch with their intricate designs and vibrant colors, offering a unique way to express yourself and stand out from the pack.
In this article, we'll provide you with all the tips and tricks you need to pick the perfect patch for your needs. From traditional designs to quirky styles, we've got you covered. Let's dive in!
What Is 3d Embroidery & How Are 3d Embroidery Patches Made
3D embroidery is a type of patchwork that uses multiple layers of fabric to create intricate designs. These patches can be used for clothing, accessories, and even home decor.
3D embroidery patches are made with the help of special machines that use thread and needles to sew together different layers of fabric in the shape of a flower or any other design you want. With this technique, each layer has its own unique texture and color, giving an extra dimension to your patch.
Creating a 3d embroidery flower patch requires more than just sewing skills; it also takes patience and precision to get all the details right. Before designing your patch, you'll need to decide on the size, shape, colors, textures, and materials you're going to use.
After selecting everything needed for your project, you can begin stitching it together using a machine specifically designed for 3D embroidery. Once finished, you have yourself one beautiful custom-made 3d embroidery flower patch!
Advantages Of Using 3D Embroidery Patches
We all know that custom 3D embroidery patches are incredibly durable and of the highest quality, so you can be sure you're getting a great product every time.
Plus, with the variety of designs and colors available, you can create the perfect patch for your needs!
1. Durability
When it comes to durability, custom 3D embroidery patches are the way to go.
These sturdy puff patches can withstand everything from washes and wear to intense outdoor activities; they're that resilient
2. Quality
The fabric and thread used in these patches are durable enough to withstand any activity you put it through; plus, 3D silicon patches and 3D raised rubber patches add an extra layer of protection.
How To Make 3D Embroidered Hats With A Hat Press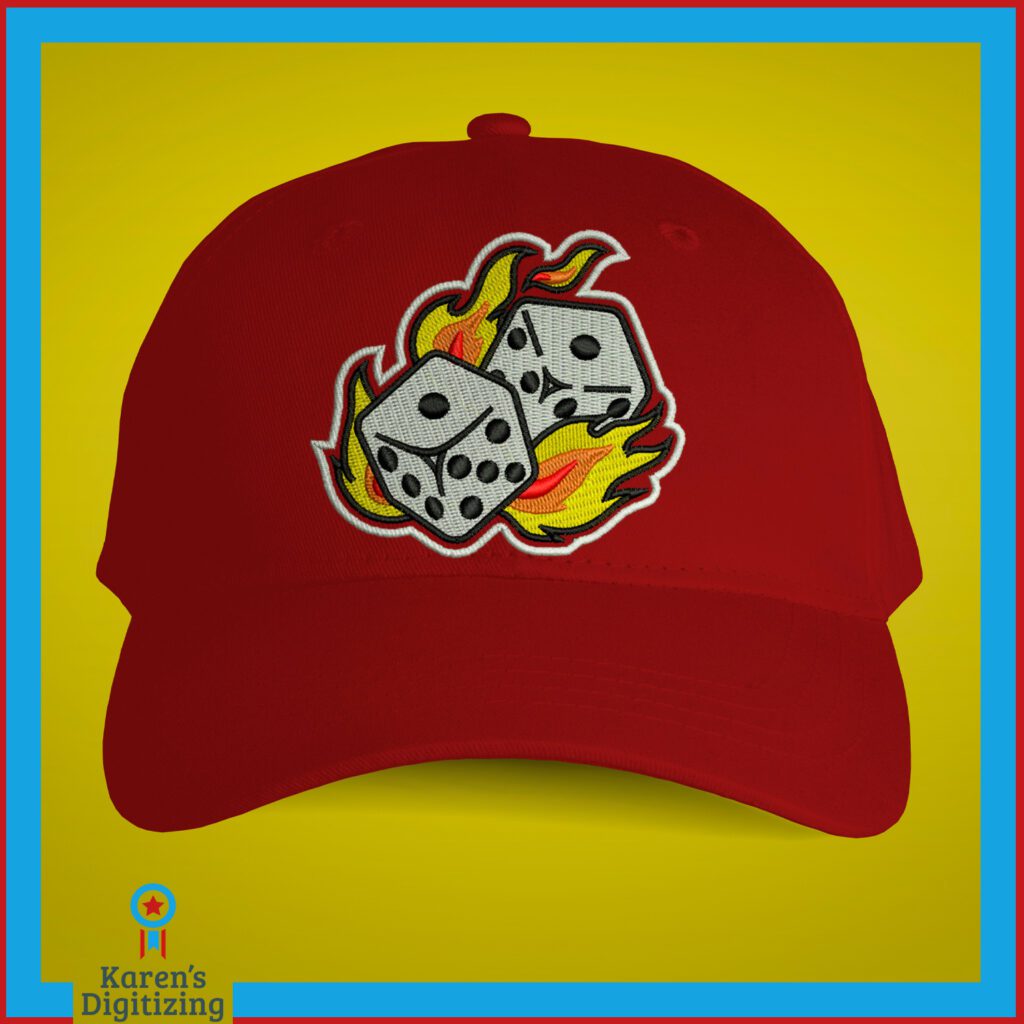 Creating a stunning 3D embroidered hat with a hat press is an art form that can transform any ordinary winter cap into a one-of-a-kind piece of wearable artwork. With the right combination of materials and techniques, you can give your custom hats the unique texture, shape, and complexity that make them stand out from the crowd.
Whether it's for yourself or as a gift to someone special, making 3D embroidery patches for hats provides endless possibilities for personalization and creativity.
Step 1: The first step in creating these amazing pieces of headwear is selecting the fabric for your project. Choose between traditional wool felt or something more modern like polyester fleece – both will deliver beautiful results when pressed properly.
Step 2: Once you have chosen your material, use an adhesive backing or stabilizer to keep everything secure during pressing. After this layer has been applied to your design, place it inside the machine and adjust it according to instructions specific to your presser model.
Step 3: Then prepare the thread colors that best match your design before slowly guiding each needle through the fabric layers until completion.
The end result? A truly remarkable 3D patch that's ready to be sewn onto a favorite cap!
How To Attach Custom 3D Embroidery Patches To Clothing
Okay, so let's talk about types of fabric and needle & thread selection when it comes to attaching custom 3d embroidery patches to clothing.
1. Types Of Fabric
Your clothing is an expression of your individual style and custom 3D embroidery patches are the perfect way to make it truly unique!
With so many fabrics out there, how do you choose which one will be best for attaching a patch? From denim to velvet, each type of fabric has its own pros and cons.
Denim offers great durability but can be difficult to attach a patch to, while velvet looks beautiful but may require more stitching or glue.
No matter what type of fabric you're using, with some careful planning and a few extra supplies, your patch will look amazing on whatever item of clothing you choose.
2. Needle & Thread Selection
Now that you know what type of fabric your patch will be going on, it's time to select the right needle and thread for the job.
Needles come in a variety of sizes and materials, so make sure you choose one that won't damage the material.
The thread should also match both the color and texture of the item; if it doesn't match, it'll stick out like a sore thumb!
And don't forget about tension – too much or not enough can cause puckering or uneven stitching. With some careful selection, though, you'll have everything ready to go in no time!
Step by step method for attaching 3D patch on Cloth
Gather your supplies: 3D embroidery patch, needle, thread, fabric scissors, and the article of clothing you wish to attach the patch to.
Lay the article of clothing on a flat surface and place the 3D embroidery patch where you want it to be attached.
Using fabric scissors, cut around the patch so that it is the same size and shape as the patch.
Thread a needle and knot the end of the thread.
Place the patch on top of the article of clothing and begin sewing around the perimeter of the patch using a whip stitch.
Once the patch is completely sewn on, knot the thread and trim off any excess.
Enjoy your newly decorated article of clothing!
How To Choose the Right Company For 3d Embroidery Patches
Creating custom 3D embroidery patches is an art form. It requires the skill of a diligent and experienced patch maker to create beautiful, high-quality pieces that really stand out from the crowd.
When deciding which company you should trust for your 3D embroidery needs, there are a few important considerations to keep in mind.
Firstly, it's essential to make sure that the company has plenty of experience with this type of work. Ask questions about their past projects, as well as how long they've been producing 3D patches for customers.
Additionally, be sure to check out customer reviews online or ask around friends who have had similar experiences before making any decisions.
The quality materials used by the manufacturer will also play a big role in determining whether or not your order turns out exactly as desired; look for companies that use top-of-the-line fabrics and threads so you can rest assured your design won't fade over time or become damaged easily.
Ultimately, selecting the right company for creating custom 3D embroidery patches takes some research but is worth investing in if you want a product that truly reflects your unique style and personality!
Conclusion
As a custom 3D embroidery patch maker, we have come to the conclusion that these patches are an excellent way of adding unique detail and flair to any garment or accessory. Not only do they look great, but they're also incredibly durable, making them perfect for long-term wear.
Plus, with a variety of companies out there offering 3D embroidery services, you can easily find one that meets your needs and budget. With all this in mind, it's easy to see why we love custom 3D embroidered patches!
Get the best 3D embroidery patch services at Karens Digitizing at affordable rates!!
Read More Jacket Back Digitizing